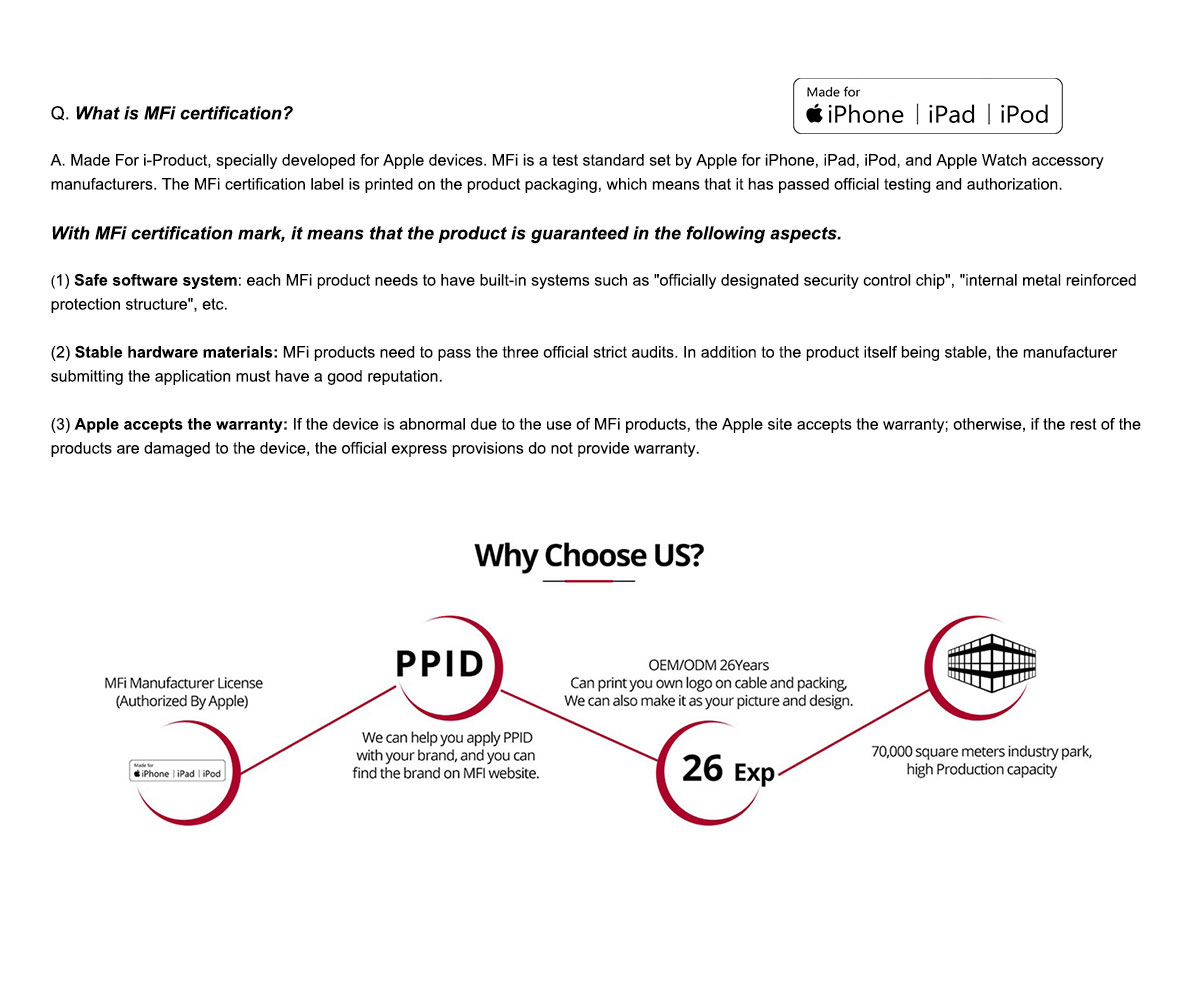 High quality aluminium interface and housing;Anti-oxidation and stronger.
1. Imported wire.Flame retardant material jacket; High temperature resistance.
2. Bold tinned pure copper wire core, really fast charging.
3. 1M length flat anti-wrap design, to meet more scenes.
4. Cloth braided wire body; Wear-resistant;Soft hand feel.
5. Flexible and durable.
Durability Description
1. Mobile phone interface plug and unload 15,000 times
2. Bend test 1000 times
3. 3KG tensile test
Charging Speed
1. Upgrade high quality core, support 2.4A fast charging, protect battery from overheating。
2. Just 1.5 hours,can be fully charge.
Data Transfer

1. Containing an aluminum foil layer;Anti- interference,stable data transmission.
2. Super speed increase,data transmission spee MFi Certified / Compatbility with iPhone X / 8 / 8 Plus / 7 / 7 Plus / 6 / 6 Plus / 5 / 5S and More