1.What is MFi ?
"Made for iPod,"Made for iPhone,"and"Made for iPad" refers to electronic accessories specially designed to connect to iPod,iPhone, and iPad respectively and which have been authorized and certified by apple to meet the performance standards of apple products.

2.The Dangers of Using Knockoffs
1.Using knockoffs is easy to damage your phone and cause fire!
2.Apple does not repair if it is damage caused by use No MFI certified products!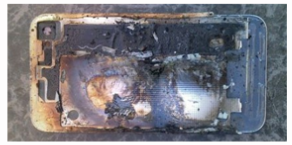 3. Three steps to identify the real apple line

(1)"Lightning" and Pins are not allowed in the picturesof products without MFi certification, so those without pins in the pictures are fakes.
(2) The genuine product has no concave point, while the imitation product has obvious concave point.
(3) Lightning connector is apple's uniform external price, C48 $2.50, C89 $2.90.All apple cable under $2.50 are knockoffs.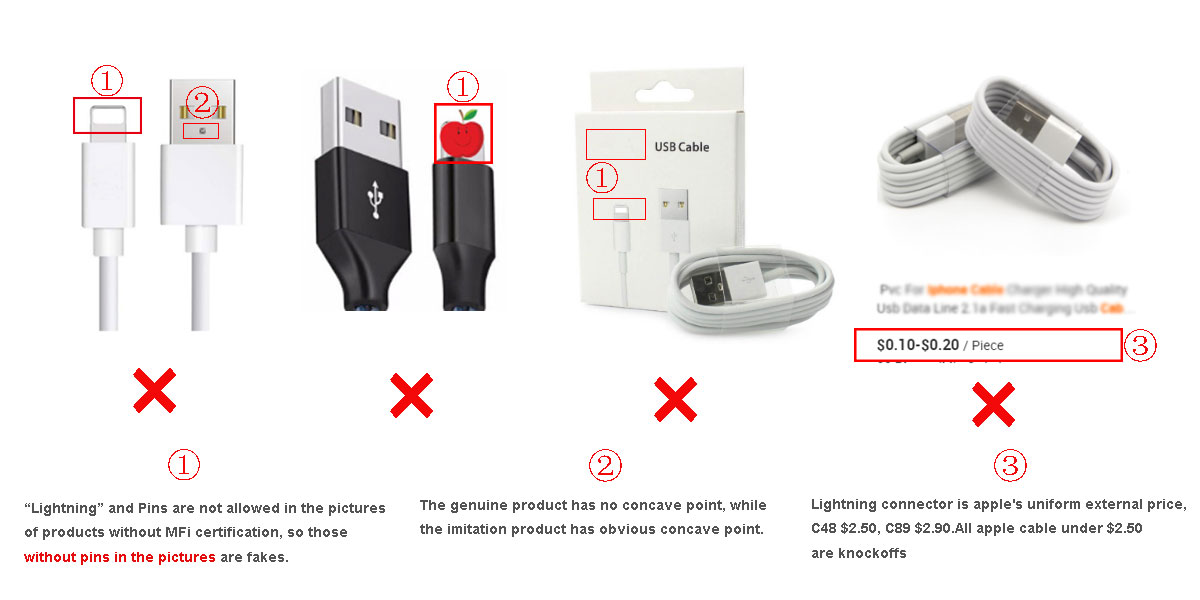 4.
How to verify MFi Cable